Call of Duty: Ghosts FoV Changer - The field of view changer for Multiplayer and Singleplayer.
Made by AgentRev.
Updated to version v3.2.625.1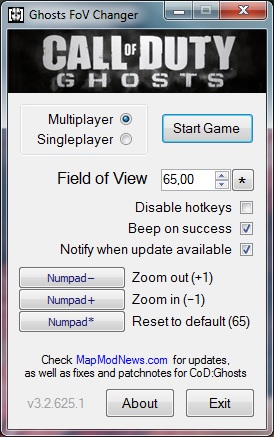 This is the original version; distributed for AgentRev on MapModNews.com.
You can download this file once per day. Download it again, on same day, and you get "You reached your download limit for this file."
You can find the zip file, after download, in your "Downloads" folder.